What a crazy winter I can't believe that there are places that had snowfall in late April. Thank goodness it is flower time!!
We will once again be mailing out seeds to the first three thousand gardeners that respond. So, please login and double check your address. If we have an address for you and you've logged in during the last year, we will send you seeds. We plan to have them sent by the end of May. This year, we are going to send out some reminder emails to help everyone count more regularly. We particularly need some more gardens in the Midwest where people have done at least 4 counts across a year. We have a new way to look at the data and it requires more than 1 or two counts per summer.
If you are purchasing seeds on your own, please consider buying them from Baker Creek Heirloom Seeds (www.rareseeds.com ) who donated the seeds we distribute or from Renee's Garden (https://www.reneesgarden.com/products/sunflower-lemon-queen) who will make a donation to us based on all the seeds that you buy from them. You need to enter this code FR225A to let Renee know that you support us.
Do remember that you can both do a count on Lemon Queen Sunflowers and on any other plants you encounter and that we are happy to take counts that are as short as two minutes!

This is a lovely Osmia sp. One of our most glorious colorful bees here in California. Sam Droege and my student Nevin Cullen have been working on ways to take these close-up photographs of bees. If you want to see more or need a picture of a bee for a talk, Sam has a website where he posts the images that he takes and he makes them available for anyone's use.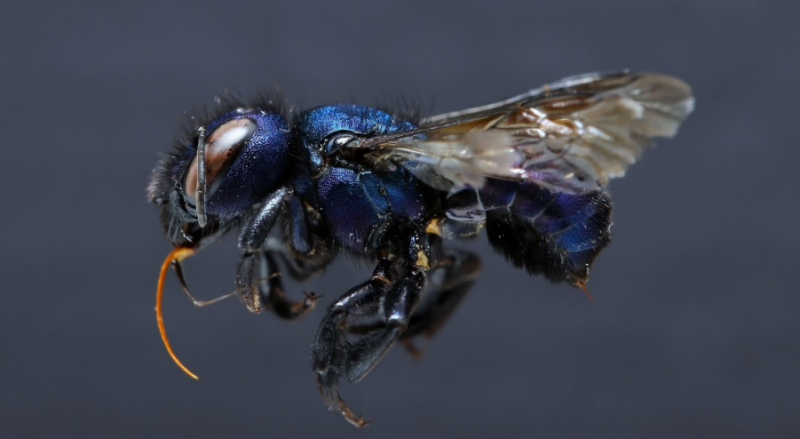 Bee Happy!

Gretchen LeBuhn

The Queen Bee