Hi Everyone,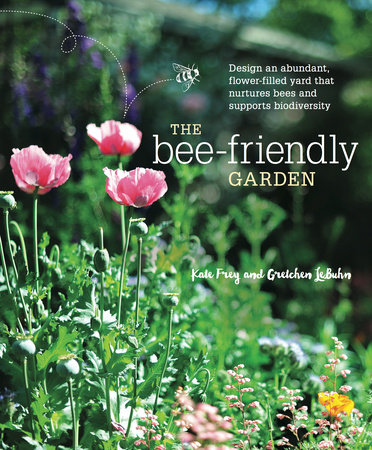 While I know it has been cold and snowy in the Northeast, those of you in California and Florida are probably already starting to work on your gardens. Believe it or not, I am spending this spring in Mendoza, Argentina on a Fulbright fellowship which means that we are experiencing the end of summer and it has been over 100 degrees every day for the last week. As it is desert, we are at the end of the flowering season. I spent the fall working with the Citizen Science team at Cornell so, it has been a rude shock to go from central New York's snow to summer in the desert!
I'm writing to let you know that last year I realised that I didn't really know how to give good advice on how to pollinator garden. I could come up with our list of things to do but didn't know enough about garden design and true implementation to help. Thankfully, Kate Frey, the renowned garden designer, came to my rescue and we wrote a book on pollinator gardening. Kate is an artist and believes deeply and profoundly in our mission to conserve these wonderful animals. I was so impressed with her massive knowledge of the ins and outs of pollinator gardening. It has inspired me to take my own garden to the next level and I can only hope that with the insight the book provides on how to do this in an aesthetically pleasing way, my garden will not just be functional, it will be beautiful.
If you are going to make some changes to your garden this year, we would love to have you do our pollinator habitat challenge checklist now and after your changes. This will allow us to start tracking which of the things people do in their garden really do make a difference to pollinators.
We are looking forward to a great year for pollinators and gardening!
Gretchen